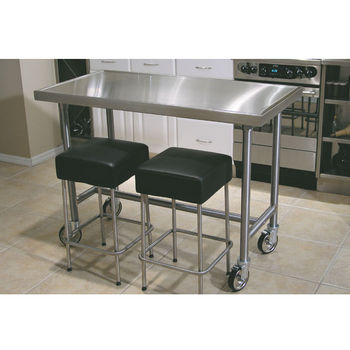 Kitchen Islands & Carts
These professional stainless steel kitchen products feature fine attention to detail.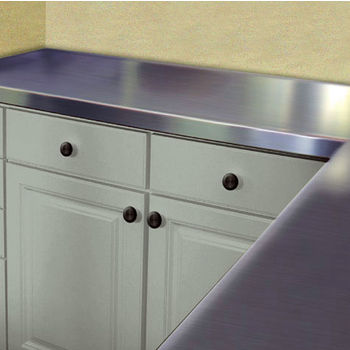 Countertops
Stain-resistant, heat-proof and ultra-hygienic stainless steel countertops are the perfect addition to any kitchen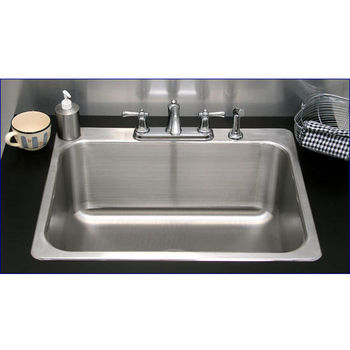 Kitchen Sinks
These sinks feature a one-piece seamless deep-drawn construction for a continuous look.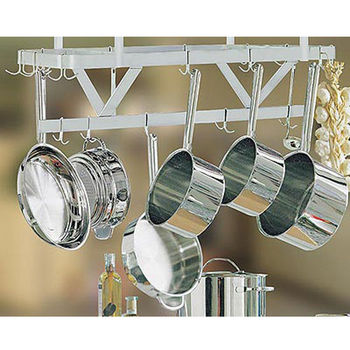 Pot Racks
Made from quality stainless steel, these racks fit a variety of kitchen configurations.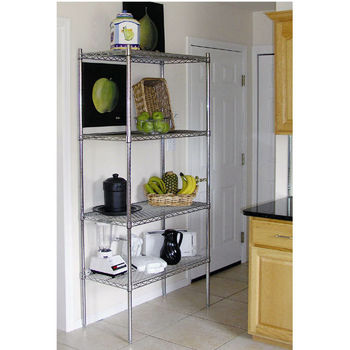 Adjustable Shelving
Adjustable shelving units hold up to 800 lbs of evenly distributed weight.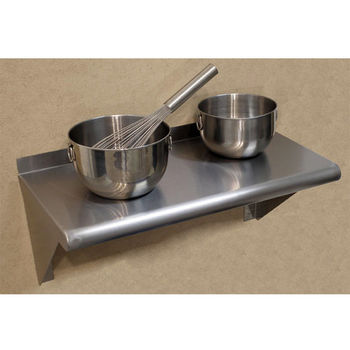 Wall Shelf